Now Everyone Can Afford Recovery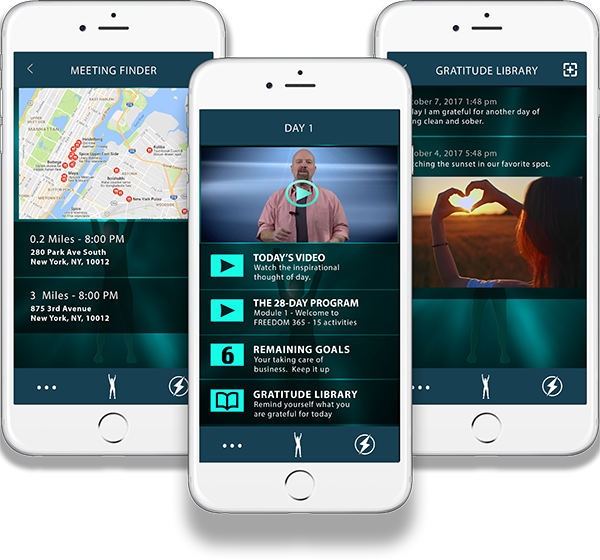 Substance use destroys lives, tears apart families, and kills hundreds of thousands people each year…
Yet, access to affordable addiction resources has become increasingly difficult.
Freedom 365™ aims to expand access to the millions of people in need by eliminating barriers like high costs, need for insurance, personal privacy concerns, and time away from family, career and personal obligations. Our online drug and alcohol sobriety application allows you to actively engage in recovery without losing the efficacy of an in-person program.
Who Is Freedom 365 Right For?
Struggling loved ones in desperate need of help
Those with limited financial resources or no insurance
People wishing to protect their anonymity
Those who cannot afford to miss work, family, or personal obligations
People receiving medication assisted treatment or as a post-rehab aftercare program
Anyone who is concerned they may have an issue, but isn't quite sure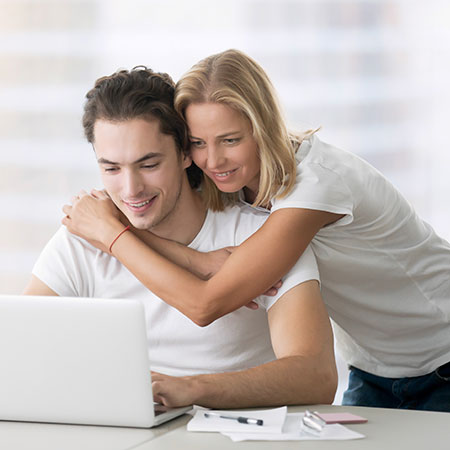 What is Freedom 365?
Freedom 365™ is the world's first interactive, Virtual Recovery System™, providing 365-days of addiction support and recovery strategy — no matter where you are, on any device. Developed by addiction recovery author and treatment center CEO, Brian McAlister, Freedom 365™ aims to expand access of addiction recovery support to those who need it most with our online drug and alcohol sobriety application.  With over 500 interactive videos and a full suite of digital recovery tools, this system loads your tool chest with everything you need to succeed both in life AND recovery.  By simply following this online drug and alcohol sobriety application, we promise a rewarding journey that will lead to greater fulfillment in all areas of your life.
Key Benefits of the Freedom 365 System
Low cost/ No Insurance Needed
Start Immediately On any Device
Non-Disruptive to Personal obligations
365-Days of Recovery Support
28-Day Interactive Kick-Starter Course + 500 Video Library
Full Suite of Interactive Recovery Tools
Key Features
First of its kind, 365-day Virtual Recovery System™
State-of-the-art, 28-day interactive addiction recovery program
500+ Daily Video and Interactive Video Library
Web-based application works on laptop, tablet & smartphone
Integrated Meeting Manager and Locator
Design and Implementation of "Personalized Action Plan"
Personalized "Support System" Integration
Customizable "Gratitude Library"
Interactive Goal Accomplishment System
Personalized "Support System" Integration
Anti-Relapse "Empowerment" Tool Suite
Track Your Success with custom "Progress Tracker"
Offers the exclusive Full Recovery Relapse Prevention System™, featuring bestselling addiction recovery author, Brian McAlister, as your personal recovery guide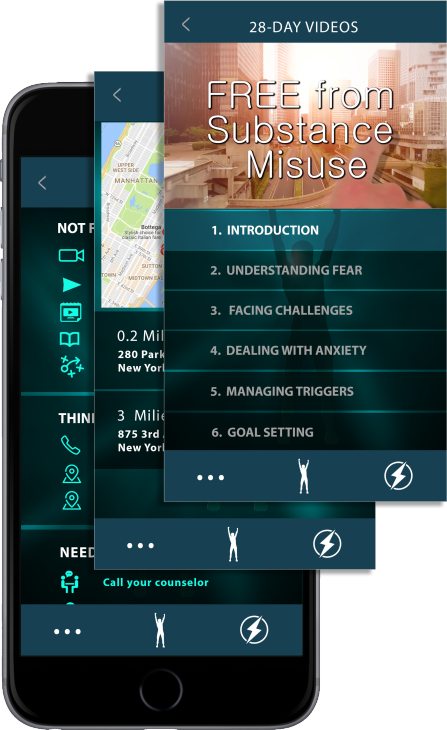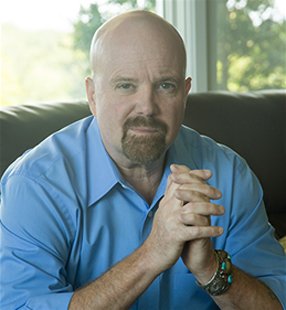 Expert Advice From Your Personal Recovery Guide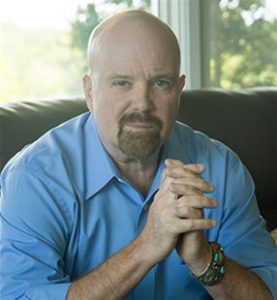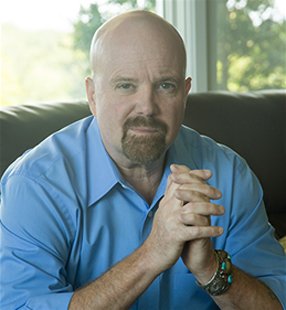 As founder of the Freedom 365™, Brian McAlister is dedicated to helping recovering people achieve spiritual, personal and financial empowerment. He understands through personal experience that everything needed to live a harmonious life of progress and prosperity already exists within us.  As a Best-Selling Author and Motivational Speaker, Brian has a commitment to help others recover through holistic addiction treatment and recovery programs.  Brian currently serves as CEO of the Full Recovery Wellness Center, a state licensed ambulatory care facility specializing in addiction treatment located in Fairfield, NJ.
— Sober Date: August 2, 1990

What are you waiting for?
Today is the first day of the rest of your life!
Take one simple action a begin the rewarding journey toward a better life.
Here's how to get started:
Subscribe to Freedom 365™ by clicking "Subscribe" on the "Main Menu" above
After you "Subscribe" you will receive an email to set-up your username and password. Complete your online profile.
With your newly created username and password, login to Freedom 365 at app.vrsfreedom365.com
Watch today's daily tip and dive into Full Recovery 28-Day Kick Starter Program™.
It's that easy! Get started with one of the best sobriety counter and tracker apps today!
Sign Up Now