Freedom from Addiction is in the Palm of Your Hand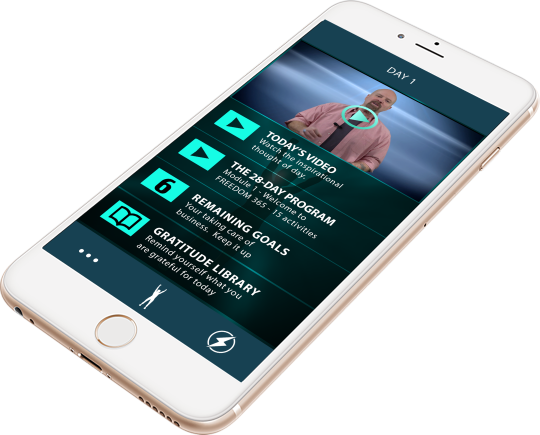 Substance Use Recovery
Meets Technology
Freedom 365™ takes the content and activities of a substance use rehabilitation program and puts into interactive, self-directed, digital experience that can be accessed privately — anytime, anywhere from the convenience of your phone, tablet or PC.

Freedom 365™ takes the content and activities of a substance use rehabilitation program and puts into interactive, self-directed, digital experience that can be accessed privately — anytime, anywhere from the convenience of your phone, tablet or PC.

Freedom 365
A simple solution that integrates
proven recovery methods to help you, your loved ones,
your employees, your students or your patients.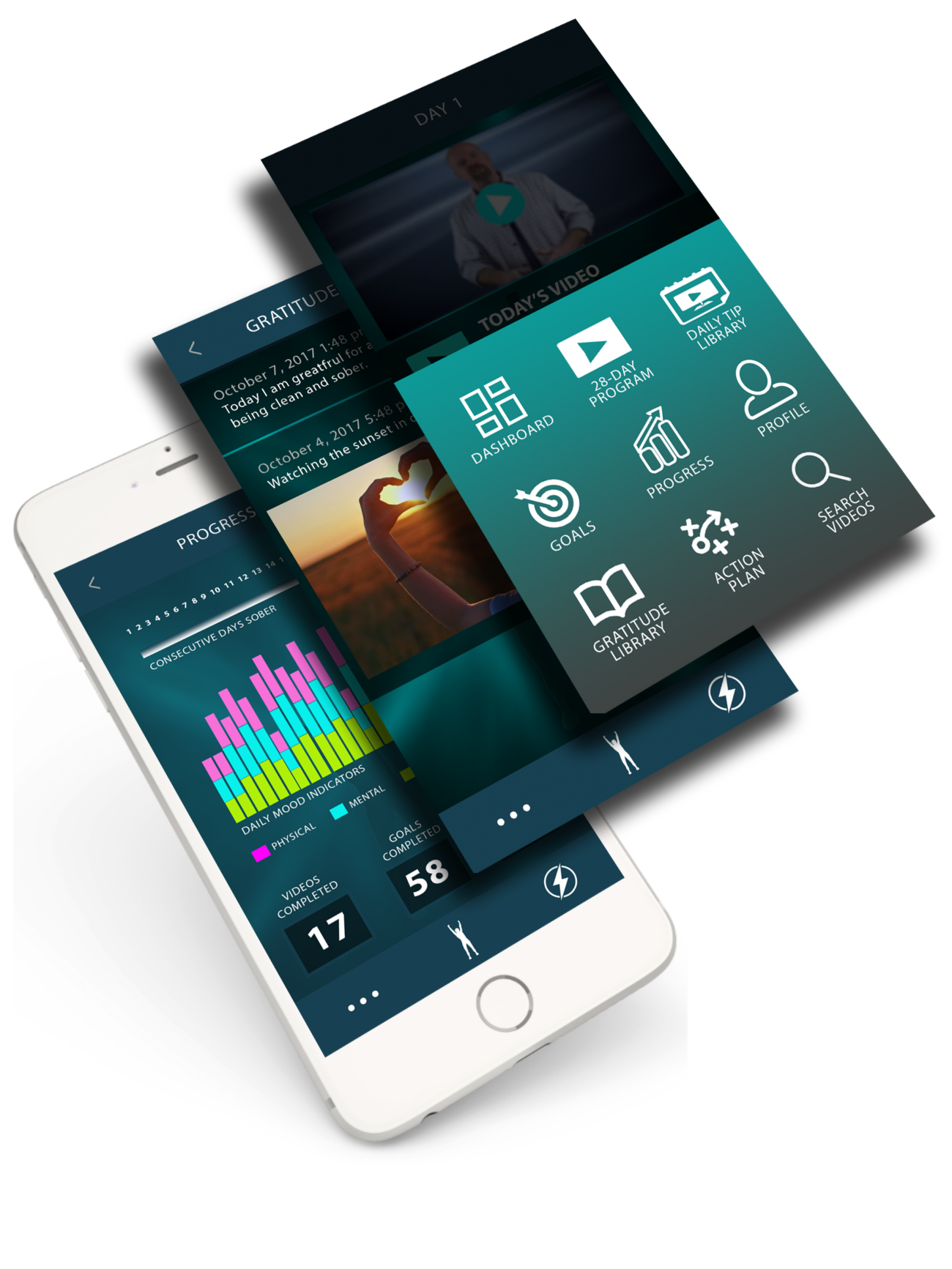 Why It Works
With the Freedom 365™ Virtual Recovery System™  you will create a Personalized Recovery Action Plan, while being guided through a proven, evidence-based, 365-day program of addiction recovery — no matter where you are, on any device. This comprehensive system loads your recovery "tool chest" with everything you need to succeed both in life AND in recovery. By simply following this interactive video-driven system, we promise a rewarding journey that will lead to greater fulfillment in all areas of your life.
People with substance use issues are some of the most resourceful and capable people on the planet. Freedom 365 aims to redirect self-destructive behaviors and refocus that energy on life-improving behaviors. When your life is firing on all cylinders, it's much easier to leave the pain and misery of substance use behind.
Why Freedom 365
Low Out of Pocket Cost/ No Insurance Required
Get Started Immediately on Any Device
Non-Disruptive/ Accomplished on Your Schedule
Completely Private/ Protects Anonymity
Compliments Medicated Assisted Treatment
The goal of achieving long term recovery from substance use disorder increases substantially when Medication Assisted Treatment is combined with Cognitive Behavior Therapy (CBT} programs like Freedom 365.
Medication Assisted Treatment (MAT) is fast becoming the first line of treatment especially when it comes to opiate dependence. MAT is primarily used for the treatment of addiction to opioids such as heroin and prescription pain relievers that contain opiates. The prescribed medication helps normalize brain chemistry, block the euphoric effects of alcohol and opioids, and reduce physiological cravings. Substance use disorder is a physical, emotional and spiritual disease Medication assisted treatment deals mainly with the physical aspect of substance use disorder.
Freedom 365 Virtual Recovery System takes CBT to the next level through the effective us of 21st century technology.  This whole person approach to recovery is much more effective than relying on medication alone. Freedom 365 supports long-term recovery providing a customized recovery regimen designed to meet the recovering persons emotional, spiritual, career, and financial goals. In other words, all of life's challenges that contribute to relapse. The goal of Freedom 365 is the ability to enjoy a self-directed life in recovery
Key Features
First of its kind, 365-day Virtual Recovery System™
State-of-the-art, 28-day interactive addiction recovery program
500+ Daily Video and Interactive Video Library
Web-based application works on laptop, tablet & smartphone
Integrated Meeting Manager and Locator
Design and Implementation of "Personalized Action Plan"
Personalized "Support System" Integration
Customizable "Gratitude Library"
Interactive Goal Accomplishment System
Personalized "Support System" Integration
Anti-Relapse "Empowerment" Tool Suite
Track Your Success with custom "Progress Tracker"
Offers the exclusive Full Recovery Relapse Prevention System™, featuring bestselling addiction recovery author, Brian McAlister, as your personal recovery guide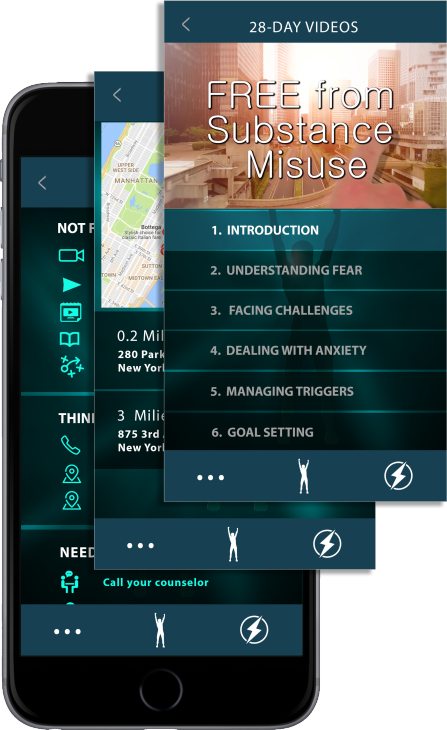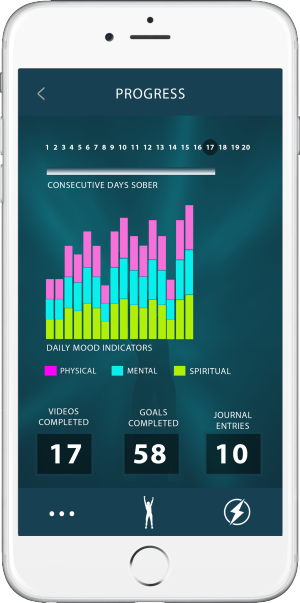 Freedom 365 also has an app!
How It Works:
Click on "Subscribe Now" to gain immediate access to Freedom 365™ on any device and watch Today's Tip
Dive into the 28-day Interactive Video Kick-Starter Program and complete the first day's activities — All your completed activities will be privately stored in your Action Plan, which will become your personal roadmap to success in recovery for the next 365 days and beyond!
Personalize your Freedom 365™ system by locating and storing local group support meetings, and integrating your own professional and personal support contacts
Keep your reasons for getting and staying sober top of mind with the Freedom 365 "Gratitude Library"
Set and track daily, weekly and one-time goals with our "Goals" setting program
Empower yourself with the "Empowerment" anti-relapse tool kit, including proven ways to redirect your focus when relapse moments are triggered
Track your progress and celebrate your success throughout the year with the Freedom 365 "Progress Tracker."
At the end of one year, celebrate your accomplishment of 365 days substance free!
Learn More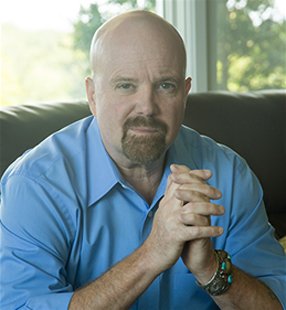 Expert Advice From Your Personal Recovery Guide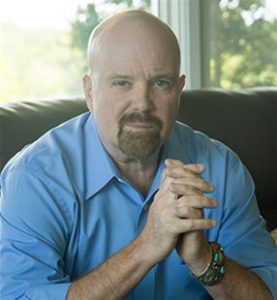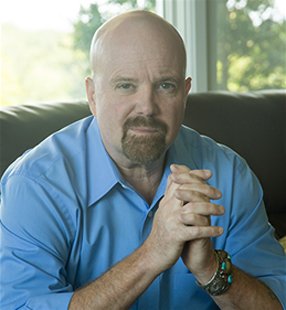 As founder of the Freedom 365™, Brian McAlister is dedicated to helping recovering people achieve spiritual, personal and financial empowerment. He understands through personal experience that everything needed to live a harmonious life of progress and prosperity already exists within us.  As a Best-Selling Author and Motivational Speaker, Brian has a commitment to help others recover through holistic addiction treatment and recovery programs.  Brian currently serves as CEO of the Full Recovery Wellness Center, a state licensed ambulatory care facility specializing in addiction treatment located in Fairfield, NJ.
— Sober Date: August 2, 1990
Freedom 365 Virtual Recovery System synthesizes addiction recovery with 21st century technology.  Affordable life-saving recovery support is now available 24/7. Freedom 365 is a comprehensive program of action integrating the proprietary Full Recovery system with clinical best practices and time-tested 12-step principles. This content-rich, one-of-a-kind system is a "must have" for individuals, organizations, and treatment providers.
Eugene M. Stefanelli, Ed. MS., Ph.D.
Board-certified diplomate in Clinical Psychotherapy, a clinical member of the American Association of Marriage and Family Therapists, and coordinator of Clinical Services for the NJ State Police Benevolent Association
See All Testimonials