Addiction Recovery... Simplified

Freedom 365 takes the content and activities of an addiction rehabilitation program and offers it an automated digital program, that anyone can access  privately – anytime, anywhere –  from any smart phone, tablet or or computer.
Developed by addiction recovery author and treatment center CEO, Brian McAlister, Freedom 365™ aims to expand access of addiction recovery  to those who need it most by eliminating barriers like high costs, need for insurance, personal privacy concerns, and time away from family, career and personal obligations.
The program includes 500+ interactive video course and a full suite of digital recovery tools.. This system loads your "addiction recovery tool chest" with everything you need to succeed both in life AND recovery. Your Freedom 365 subscription will provide 365-days of addiction support and recovery strategy — no matter where you are, on any device. By simply following this system, we promise a rewarding journey that will lead to greater fulfillment in all areas of your life.
Full Year Access
$218.00
Regularly $228.00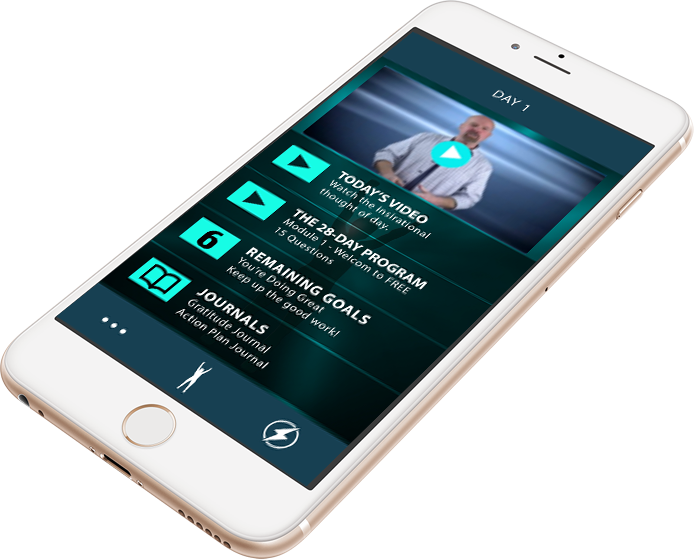 Why VRS Freedom 365?
Low cost/ No Insurance Needed
Our system doesn't require insurance approval and is offered at a low price.
Start Immediately On Any Device
When you need help, VRS Freedom 365 is their. Whether you have access to a PC, tablet, iOS and Android the support you need is available.
Non-Disruptive to Personal obligations
VRS Freedom 365 fits your schedule so you don't have conflicts with work and family obligations.
365-Days of Recovery Support
Recovery is an ongoing process and VRS Freedom 365 is with you whenever you need it, every day and any time you need help.
28-Day Interactive Kick-Starter Course + 500 Video Library
VRS Freedom 365 gets you started with a full featured program to start your recovery in the first 28 days and provides expertly created videos for ongoing support.
Full Suite of Interactive Recovery Tools
Your path to recovery will require a full set of tools and VRS Freedom 365 has them.
How It Works:
Click on the pricing option below of your choice to gain immediate access to Freedom 365™ on any device and watch Today's Tip
Dive into the 28-day Interactive Video Kick-Starter Program and complete the first day's activities — All your completed activities will be privately stored in your Action Plan, which will become your personal road map to success in recovery for the next 365 days and beyond!
Personalize your Freedom 365™ system by locating and storing local group support meetings, and integrating your own professional and personal support contacts
Keep your reasons for getting and staying sober top of mind with the Freedom 365 "Gratitude Library"
Set and track daily, weekly and one-time goals with our "Goals" setting program
Empower yourself with the "Empowerment" anti-relapse tool kit, including proven ways to redirect your focus when relapse moments are triggered
Track your progress and celebrate your success throughout the year with the Freedom 365 "Progress Tracker."
At the end of one year, celebrate your accomplishment of 365 days substance free!
Full Year Access
$218.00
Regularly $228.00
Freedom 365 Virtual Recovery System synthesizes addiction recovery with 21st century technology.  Affordable life-saving recovery support is now available 24/7. Freedom 365 is a comprehensive program of action integrating the proprietary Full Recovery system with clinical best practices and time-tested 12-step principles. This content-rich, one-of-a-kind system is a "must have" for individuals, organizations, and treatment providers.
Eugene M. Stefanelli, Ed. MS., Ph.D.
Board-certified diplomate in Clinical Psychotherapy, a clinical member of the American Association of Marriage and Family Therapists, and coordinator of Clinical Services for the NJ State Police Benevolent Association