Why Fostering Employee Mental Health Could Save Us Billions
(This article originally appeared on Forbes.com)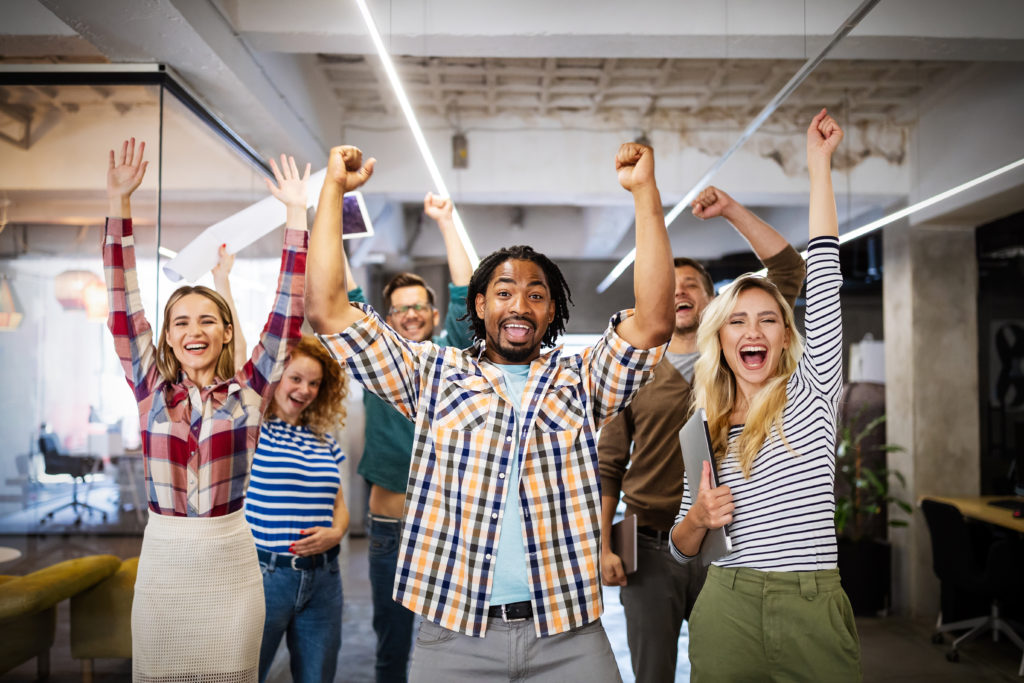 A recent survey of 2,000 U.S. workers found that:   
An Estimated 74% of respondents experienced mental health symptoms like anxiety or depression in January 2021.
By May, those feelings of anxiety or depression had risen to 87%.
Around 80% of respondents reported feelings of anxiety or nervousness.
Nearly 67% felt feelings of depression and loneliness.
Businesses are often viewed, perhaps unfairly, as putting their profits ahead of their people. Unfortunately, the behaviors of many companies — big and small alike — perpetuate this stereotype. Long work hours, unrealistic expectations and poor workplace environments have been talking points for decades, and the Covid-19 pandemic has not only exacerbated these situations in some cases but has brought increased scrutiny of business practices and benefits offerings across the board.
For many, the pandemic opened the door to remote work, which allowed workers to spend more time at home with their families and less time preparing for or driving to their jobs. This glimpse of a different kind of work-life balance has caused many to reevaluate what they need and want from their employer.
For others, the pandemic impacted work-based stressors exponentially and brought mental health to a breaking point. At The Recovery Village, we surveyed 2,000 U.S. workers and found that 74% of respondents experienced mental health symptoms like anxiety or depression in January 2021. By May, the rate had risen to 87%. Around 80% of respondents reported feelings of anxiety or nervousness, 68% felt stressed and 67% felt feelings of depression and loneliness.
Putting The Pressure On Employers
Some employees have realized that trading their mental health for a job is no longer worth it and have quit in order to find a work environment and culture that can better meet their needs and expectations. This mass exodus of workers, the so-called "Great Resignation," ranges from entry-level employees to irreplaceable experts. In September 2021, a record-high 4.4 million people (3% of workers) quit their job, according to the Labor Department's Job Openings and Labor Turnover Survey.
Workers have been empowered, so keeping things as they are and expecting employees to "deal with it" could cause a big hit to a company's bottom line. These factors are putting pressure on employers to improve the workplace in ways that help retain their employees and enable them to thrive.
Whether they leave or not, disgruntled workers cost U.S. businesses billions of dollars each year through lost productivity and even sabotage. A 2021 Gallup report found that 64% of U.S. workers were either not engaged or actively disengaged, meaning they went out of their way to undermine the work of others. This can cause engaged workers to find different jobs that foster employees in better ways, leaving businesses stuck with disengaged workers who impact revenue and workflow. It also costs money — anywhere from 90% to 200% of the departing employee's salary — to hire and train new workers. Altogether, the expense of disengaged employees amounts to as much as $550 billion per year.
There's a way for employers to get out of this cycle, however, and that's to invest in mental health resources. One study from Deloitte found that preventative mental health programs saw a median ROI of $1.62 for every dollar spent and programs that were in place for three or more years delivered a median ROI of $2.18. But it's not enough to simply offer these resources — employees must be aware of how to access them.
Providing Mental Health Resources For Workers
Our survey also found that 74% of respondents expect their employer to provide mental health resources. While 62% of respondents said their employer offered some type of mental health resource and 87% of employees reported mental health symptoms, only 58% said they have used the available resources.
Additionally, people in managerial roles were more likely to both know about and use the company-provided mental health services. This suggests that more can be done to raise awareness about available resources, especially for frontline employees.
Every workplace is different and every employee has unique mental health needs, so what works for one business or worker may not work for others. However, there are some baseline strategies that any employer can use to support the mental health of their staff, improve productivity and reduce burnout.
First and foremost, employers need to have accessible mental health resources, like those offered by Freedom 365. These can be supplementary services unique to your business or the mental health services covered through your health insurance benefits.
Every employee must know how to access and use the full suite of benefits provided to them. Communication is key.
Better yet, these resources should be encouraged so that workers on the verge of burnout can get the help they need when they need it. Actions speak much louder than words in this instance, so the company's culture must become one that fully embraces the importance of good mental health and helps people attain it.
More and more, digital solutions like the one offered by Freedom 365 and teletherapy have emerged in response to a desire to limit in-person contact and create more access where location and cost may prohibit people from seeking the help they need, and employees are embracing these new options. In fact, our survey revealed that app use by employees for mental health concerns (35.46%) was even more popular than taking time off for mental health concerns (27.84%).
Investing in mental health resources means investing in the productivity of your business. Currently, the alternative is to cycle through a revolving door of increasingly burnt-out workers who may or may not drag your bottom line with them on their way out. Companies that attempt to understand and address the needs of their workforce are flourishing and those that do not are struggling. It's time to help your employees — and your business — thrive.
Support Your Employee Mental Health with The Freedom 365 Benefit Platform:
If you're interested exploring Freedom 365  for your company, you can use the form below to scheduled a demo: