Ben Is Back Film Reflects Real-life Addiction Family Drama
By Brian McAlister
It was a star-studded day.
Our Freedom 365 team had the privilege recently of sponsoring an exclusive celebrity premiere of the Julia Roberts film Ben Is Back at Lincoln Center in New York City. The story does indeed reflect real-life addiction-related family pain and drama.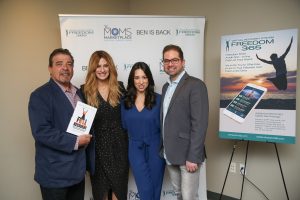 The intimate event included The MOMS Network, Denise Albert and Melissa Musen Gerstein, and featured a post-movie Q&A with award-winning actress Rachel Bay Jones, who was also featured in the movie. She revealed her own struggle with drugs and alcohol in her teens and shared a few secrets about working with the amazing talent who is Julia Roberts.
Addiction in America is an epidemic, as Denise Albert pointed out to the invited guests, a group of more than 40 leaders in the online parenting and entertainment community as well as members of the media.
That fact was not news to the group. Many are acutely aware of the epidemic, and they shared personal stories of friends and family members mired in the grip of addiction.
Yet the group was surprised when we shared our news, a shocking statistic about the lack of access to care in America today.
Ben Is Back 'cuts to the bone' of Real-life addiction drama
Ben Is Back stars Julia Roberts, Lucas Hedges, Courtney B. Vance and Rachel Bay Jones. The movie is set in a small town in upstate New York and follows the family through one day of real-life drama when son Ben leaves rehab to return home for Christmas. Ben's mother, Holly, played by Julia Roberts, agrees to let him stay despite objections from her husband and daughter.
The film won immediate accolades for its intense, emotional and raw portrayal of what is increasingly an achingly familiar story. As Rolling Stone says, the movie cuts to the bone, and USA Today calls Julia Roberts the gift that keeps on giving, calling this her best work since Erin Brockovich.
Ben, the teenage addict played by Lucas Hedges, is a masterful liar, and his longing for the drug is palpable. (The movie is directed by Peter Hedges, who is Lucas's father.)
Rachel Bay Jones is Beth, the mother of Maggie, who has died of an overdose. In one unforgettable scene, the two mothers confront each other in church.
Ben, who got Maggie hooked, later tells his mother he wanted only for Maggie to be safe, happy and loved, and that getting high offered the kind of overwhelming comfort and refuge that not even a mother could provide.
In the movie, Holly is nothing if not a loving, competent, confident, take-charge mom. She seems equipped to handle everything, from glittery holiday craft projects to a no-holds-barred confrontation with the doctor who prescribed painkillers for her son in the first place.
In many ways, this movie is her story. Holly is desperate to rescue her son. As Beth tells her: "We can't save them, but you'll hate yourself if you don't try."
Yet as the night wears on and Ben gets more entangled with the players in his life, Holly begins to realize the depths of Ben's personal hell.
Be forewarned: The audience members at Lincoln Center were on the edge of their seats. Melissa and Denise from The MOMS announced afterward that they held hands throughout the screening.
Removing the barriers to access to addiction recovery support
Rehab is expensive. Early in the movie, Holly reminds Ben that he is alive only because his stepfather has taken out a second mortgage to pay for his care.
For most Americans, access to care simply doesn't exist.
In fact, the mothers who attended this premiere were shocked when we revealed the difficult truth of addiction treatment today in America:
Only 4 percent of Americans who need treatment receive treatment
For most Americans, the barriers to treatment and support are simply insurmountable. These barriers include:
High cost of rehab
Lack of insurance
Inability to take time off from work or other obligations
Privacy concerns
Freedom 365 is a recovery tool that helps remove these barriers. It's a revolutionary, modern approach; it's a unique marriage of the proven strategies of rehab with the accessibility offered by modern technology. Freedom 365 offers addicts immediate support, direct from a smartphone.
Rachel Bay Jones: 'We all have fragile hearts'
Rachel Bay Jones told our audience that she survived her own struggle with drugs and alcohol thanks in part to a supportive drama teacher who offered her sanctuary in the drama room. "If you need something, just come here," Jones was told. Today, that drama teacher still attends each of Jones's theater shows.
"Acting is the only thing I ever really knew how to do," Jones said. Yet the acting business can be brutal, and it can be difficult to keep putting yourself out there. "We all have fragile hearts," she concluded.
Jones also shared a few moments from her Ben Is Back experience. That church scene, for example, required many takes, some angry, others more emotional. Yet each featured those big brown eyes of Julia Roberts, brimming with tears. During one take, Jones was suddenly overwhelmed by the fact that those big brown eyes brimming with tears, looking up at her, were the brown eyes of Julia Roberts.
Education remains key
Moms in the audience could easily identify with the character portrayed by Julia Roberts. Isn't this what any mother would do to rescue a child?
Yet I can say this without equivocation: Holly's behavior was dangerous. She wasn't doing what was best for her son in this instance.
Addiction is a complex disease. Education is critical to treatment. Freedom 365 is dedicated to the education of friends, family members and addicts. If you or someone you love is suffering, you need to put your self-care first and have a full understanding of treatment options available to your loved one.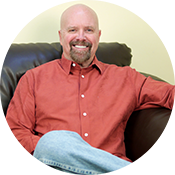 Brian McAlister's sober date is August 2, 1990. He is now the president and CEO of the Full Recovery Wellness Center and Freedom 365 Virtual Recovery System™. He is also the best-selling author of Full Recovery: The Recovering Person's Guide to Unleashing Your Inner Power. Brian recently created Freedom 365 to put a full year of 24/7, secure and private addiction recovery support in the palm of your hand, anywhere, and on any device. His mission is to help others have access to the life-changing and lifesaving tools of recovery that he uses every day – even after 28 years in sobriety. Why? Because currently only 4 percent of people in America who need addiction recovery support get it. Find out more here.
Image via NPR